Dark Dahlia Days Offers Opportunity
Fierceblooms discusses why growing dahlias is a definitely a good decision and what they add to a cutting garden.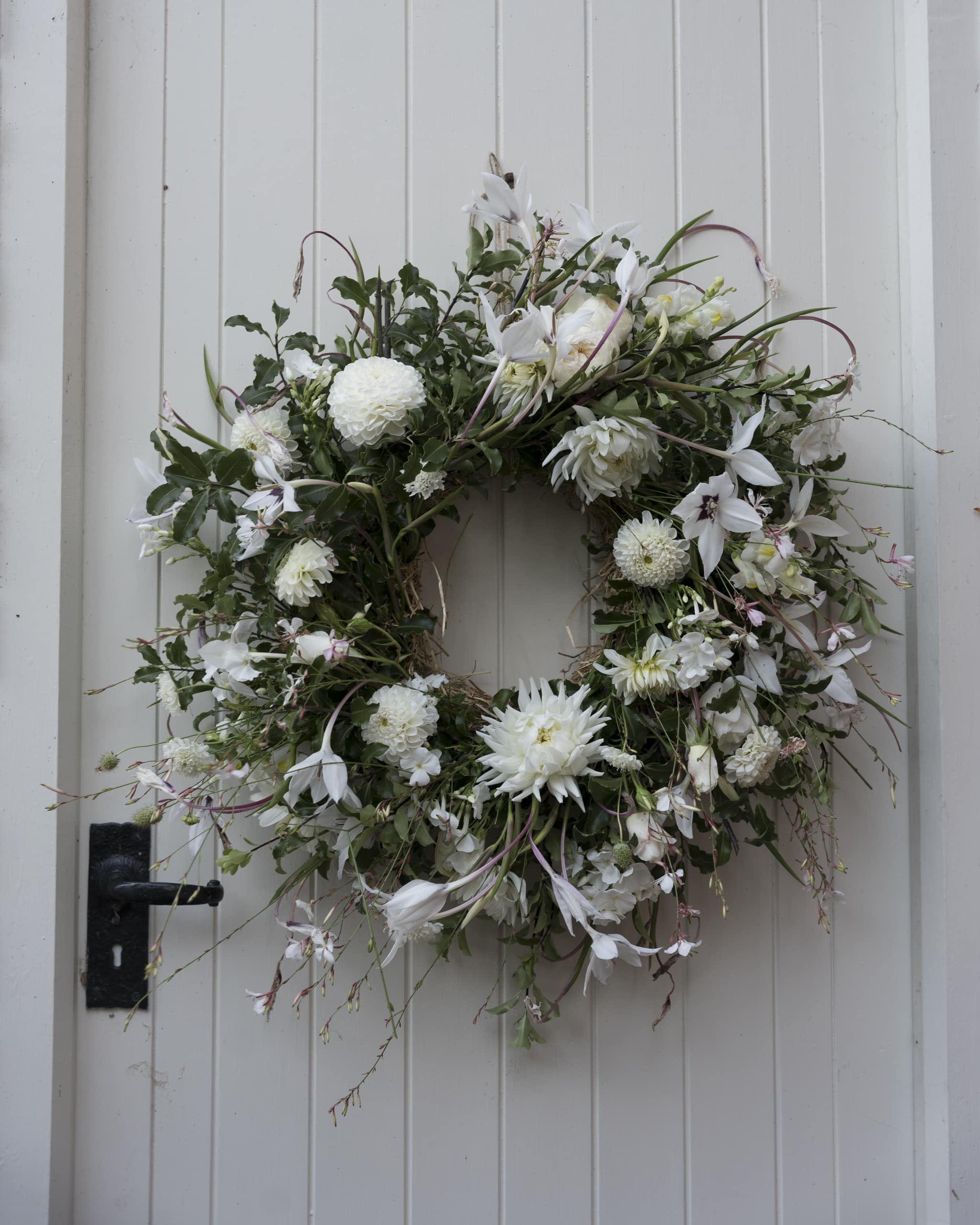 T
here's been dark days, literally, for dahlia growers up and down the country. Even with storage systems that have been reliable and relied on for years, the weather has done for most of the darling dahlia tubers.
If you have been lucky enough to be one of those who mulched over your tubers on your free draining soil, then perhaps you have been spared the storage saga……
With the solid clay that is our garden, and some 19th century industrial rubble thrown in for good measure, nestled as we are next to Cheshire's Shropshire Union Canal, we're never tempted to try our luck leaving the dahlias in the soil, mulch or no mulch. There's just too much rain in the North West of this green and pleasant land of ours.
Why grow dahlias at all I hear you ask? Are these flowering tubers that you could loose every single winter so worth the effort? Perhaps if we're generous about the effort it takes to dig them up, even then, there's the potential difficulty in over wintering.
Here is my reasons why the answer is a resounding yes to growing dahlias every single year:
The botanist in me loves the colour and structure and form of dahlia flowers.
The gardener in me seeks the pretty, robust and the productive and dahlias provide this in spades, pun intended.
Even the writer in me loves the interesting names.
And the florist? Quite honestly, the florist in me is the most demanding of all. The florist wants it all!
Dahlia's may be slight divas on the storage front but they more than make up for that by their prolific flowering all summer and often all of Autumn too for good measure. The choice of colours, shapes and sizes is so vast that you'll need help to even narrow it down. And although the slugs will love them as much as you will do – more on how to manage that particular issue later – the fact of the matter is they are so prolific and pretty and profitable. You can cut them fresh, dry them for everlastings, and in most years, all you need to do is lift out the tubers from your storage boxes in late spring to start again.
Not this year though. So, I know, you're desolate. You have lost your most beloved dahlias. I really understand that some may be gone forever. Really. After you've had a short sob into your soggy boxes though, I would advocate there's only one realistic way to look at this and keep your sanity. Always, always, there is opportunity in adversity.
So now is the moment when you can give up on dahlias altogether, or reinvent your collection from all the learning and experience you have gained over time. I concede there's going to be some cost but here's my compelling reasons why you'd be grumpy if you didn't grow them again, and the things I think make the difference for a fabulous cutting garden of delectable dahlias :
Dahlias are fantastic focal flowers with fabulous variations in head shape and size and an abundance of colours to choose from. There is no easier cut flower, and none as productive over such a long period of time.
Grow at least 6 and ideally x10 of the same variety. That way, you will have enough flowers to cut for weddings.
It sounds obvious but grow dahlias that you will use. Many can be used fresh, however, a super sustainable thing to do is to dry the ones you don't use for fresh. Dark colours work well although everything can be dried.
Choose colours that coordinate in shape and size. There's no point growing bright colours if your brides want a muted palette. the same can said of size. Growing all dinner plate dahlias, fantastic that they are, is never going to be useful if you are looking only to create bouquets with your dahlias. That said, dinner plates for pedestals with smaller size heads for scale are amazing. And the exception? Cafe au lait.
Grow more white than you think you need. You will always use them.
Finally, add a few pollen laden open faces for the bees. They may not be great to cut but the wildlife will thank you, as well as your vegetable crop with the happy pollinators buzzing around the garden.
We're an environmentally conscious local floral business rooted in our wild Cheshire canal side cut flower garden, inspiring our weddings, workshops and creative digital online classes. If sustainability matters to you, if you care that floral creations are as kind to the environment as they are beautiful, then I am a kindred spirit.
Featured Floral
Our planet friendly flowers
Sustainable Wild Garden Style Dried Summer Flower Wreath
Embrace the season with a sustainable wild garden style dried summer flower wreath hand crafted from everlasting seasonal British flowers.
Always, our fierce focus in our unique online classes is to share how we create our signature "Wild garden Style" floral designs using local, scented, seasonal and sustainable flowers.
In fact. we only ever use local, garden grown (in our case) British flowers. Our desire is in every class to inspire you to create your own planet friendly, environmentally conscious floral designs using ingredients that reflect your season, your flora and your locale.
Rather than a constraint, we believe creating with your own seasonal garden grown flowers encourages you to make floral art that truly embodies your own unique floral signature.
2023 will be our 4th season of live online classes. We look forward to continued conversations with sustainable floral enthusiasts from the far flung Scotland Highlands, down to Devon and Cornwall, across to Wales, and way beyond to North America, Australia, New Zealand. To hear more subscribe to our newsletter.
Online Flower Class Testimonial
During this challenging time in our world, it's important more than ever to embrace the world around us. I've truly enjoyed what you are sharing in your online classes. It's brilliantly uplifting.